Cloud VoIP Phone Systems for Twin Cities Businesses
While others are working hard to eliminate the human element (and cost) using self-service, automation, and AI, we bring our human element into the design, implementation, and support of your business communications system.
The right people make all the difference.
What You Should Know About Us
When you call us at 763-797-7900, you'll be talking to a live person in about 10 seconds. Test it!
We are the host/operator of a cloud-hosted Microsoft phone system for those that have Microsoft Office and require totally compatible and future-proof communication technology.

We provide the volume discounted/low prices that big businesses receive to all businesses.
Every POPP Cloud VoIP Phone System is backed by our Peace of Mind Guarantee.
We provide tech talk anytime, work with all IT and MSP suppliers, and use the most effective tactics available to create Win/Win solutions.
We are not a huge multi-national cloud hosting company. We are a local team of communications professionals fanatically dedicated to responsiveness and individual attention for the business community in the Minneapolis / St. Paul metro area.
We thank the many IT and MSP suppliers that recommend POPP as an excellent choice to provide communications services.
We are grateful for the 4000+ clients we serve and THANK YOU, THANK YOU, THANK YOU to them!
Contact us for no-cost tech talk to learn POPP technology and talent capabilities, and explore possibilities.
POPP WORK FROM ANYWHERE COMMUNICATIONS SERVICES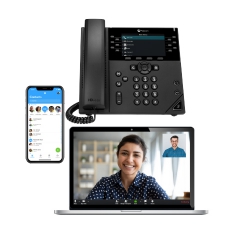 Cloud VoIP Phone Systems
A Microsoft PBX to keep your team connected wherever they work.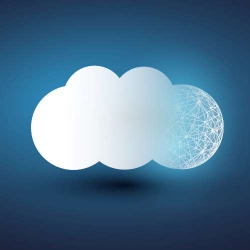 Cloud Services & Support
Microsoft 365, cloud backups and more.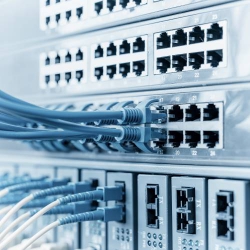 Network Data & Voice
Business-class internet and reliable voice connections.
What You Can Expect
Help selecting, configuring, and using modern office tech that enables your working environment to be safe, productive, and positive.
Benefits of full-time tech specialists with the tools, knowledge and skills to solve problems and share possibilities to produce the results you want at a part-time cost.
POPP People with attitudes, habits, behavior, and judgement focused on "Do all the good you can, in all the places you can, at all the times you can, for all the people you can."
Processes that are thorough, that enable our people to produce the results you want, build trust, and save you time and money. It's all designed to exceed your expectations.
Low prices, because we are a company that serves the greater good. We measure our success on how low we can keep our prices on good people, products, and services and remain financially healthy.
We Cherish:
Integrity – Thoughtful – Simple
Why?
We want to be important to SMBs. That's why we work to be in first place on best value. We love and want to help SMBs because they serve and strengthen our community by employing our family, friends, and neighbors.
POPP PRAISE
We have been working with POPP since we opened in 2005 with just 6 employees. POPP has been by our side since day one and has grown with us to the almost 30 people we employ today. They are always available when we need them and there is always a live person on the phone to answer my calls if I need help. Our phones are essential to our day to day work and I never have to worry about down time with POPP by our side.

Vocational Restoration Services, Inc.; Brooklyn Center, MN

"POPP helped us switch over our outdated system to a cloud-based platform. The planning, transition and implementation went smoothly. The POPP team made it a stress-free and an enjoyable experience."

MN Daily; Minneapolis, MN

"We have POPP local and long distance services and POPP telephone systems at all 12 of our locations. I know that if I ever have to call in with a question about my account, I will always talk to a live person and I appreciate that! We are completely satisfied with POPP's services."

Washburn-McReavy Funeral Chapels & Cremation Services; Locations in Bloomington, Eden Prairie, Edina, Hopkins, Blaine, Coon Rapids, New Brighton, and more.

"We are a non-profit organization. POPP is our local, long distance, and internet provider and they've done a great job for us. We couldn't be happier with our service, or our phones!"

Bolder Options; Minneapolis, MN

"I'm proud to say that we use POPP for our local, long distance, and internet services. To provide the quality of service our clients demand, we must surround ourselves with vendors that provide equal or better service than we do and POPP does just that. We are a better company because of POPP!"

The Bainey Group, Inc.; Plymouth, MN

"As a small business owner, I know that one of the hardest things is to grow your company in a way that increases its size and revenue but still stays true to its original and core values. POPP's team members are certainly living the values and excellence that I'm sure Bill had in his original mission statement. POPP's team members played a big part in helping our company improve and grow."

Brave New Workshop; Minneapolis, MN

"All the technicians I've worked with have been professional and knowledgeable. I've refused to meet with other communication vendors because I know they won't provide me with the quality of service I get from POPP."

Avinity Senior Living; Richfield, MN
Contact Us!
Have no fear – we have a No Pester Policy, and we don't sell your information.
You're one step away from free, insightful help with your office technology needs. You'll be in touch with a local, experienced professional who will answer your questions, and there's never any obligation!
Don't want to email?
Call us at 763-797-7900!