POPP DELIVERS
Bigger Value for Smaller Businesses
At POPP, we understand that value outlasts price.
As a small business built for small businesses, we go "beyond the bundle" to offer the objective guidance, high-touch support and diverse options you simply can't get from big vendors competing for the low-cost crown.
POPP gives you the freedom to select the best-possible product for each individual technology need, maximizing your customization and minimizing your frustration. With every decision, you'll be confident you're getting right-sized services from the right-sized partner.
POPP SERVICES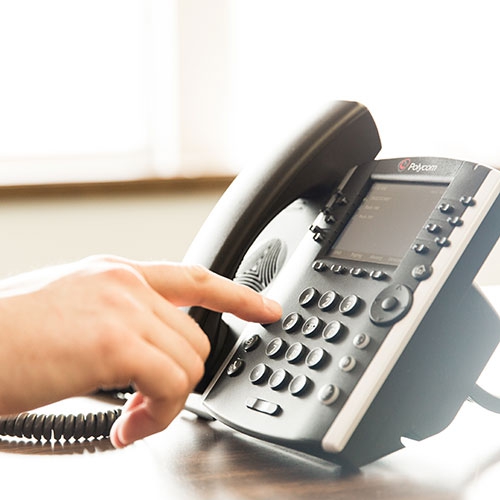 Cloud IP Phone Systems
Most phone systems come with lengthy lists of features and benefits designed to impress or to check the right "we do that too" boxes, but none of that will matter if the system isn't carefully customized and implemented for your unique needs.
POPP's Cloud IP Phone System was designed to give small businesses access to big business tools and technology, but it's our thoughtful execution of each implementation and our friendly and fast support that makes all of the difference for our clients.
Internet & Voice
Your business internet and voice connections may live behind the scenes at your office, but we know they do the heavy lifting in your day-to-day communications.
At POPP, we focus on ensuring that your voice and internet connections are right-sized for your unique needs, and configured to provide high reliability using diverse carriers and intelligent technology. POPP's multi-carrier connection strategies will get your business connected and keep it that way.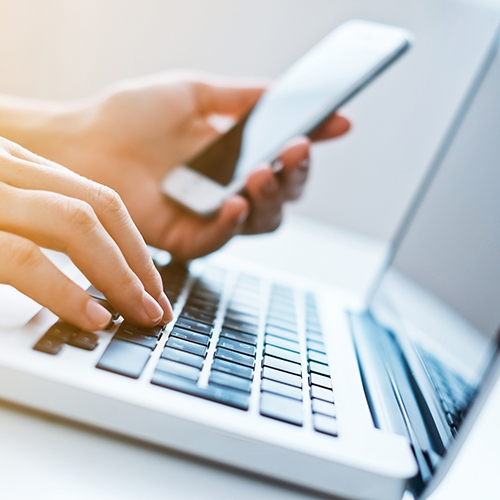 WHY SWITCH TO POPP?
POPP excels at putting the right technologies together to keep your productivity high. We value clear and honest communication to a level you've likely never seen in our industry. If for some reason we're not a good match for your business, we'll tell you up front. But when we are, you'll benefit from POPP's Proven Process:
OPEN + HONEST CONSULTATION
Our open and honest consultation looks at your current communications system and explores your current and future business needs. We'll look for ways to improve reliability and productivity. You'll come away with deeper knowledge to help you with your decision, and a no-nonsense proposal that's light on jargon and strong on sense.
STRESS-FREE IMPLEMENTATION
When you're ready to move forward, we'll begin the implementation by introducing you to your installation coordinator, who'll be your single point of contact throughout the process. Whatever questions you have along the way, they're able to answer as they guide you through our proven process.
With implementation complete, you've joined the POPP family of clients. You now have complimentary access to both our live and local support team and our proactive consulting team. Your memories of navigating automated menus in order to reach a live person begin to fade away. As technologies and your business change, we're right there by your side, adapting your services at a pace that works for you.
popp praise
"We have POPP local and long distance services and POPP telephone systems at all 12 of our locations. I know that if I ever have to call in with a question about my account, I will always talk to a live person and I appreciate that! We are completely satisfied with POPP's services."

Washburn-McReavy Funeral Chapels & Cremation Services

"We are a non-profit organization. POPP is our local, long distance, and internet provider and they've done a great job for us. We couldn't be happier with our service, or our phones!"

Bolder Options

"All the technicians I've worked with have been professional and knowledgeable. I've refused to meet with other communication vendors because I know they won't provide me with the quality of service I get from POPP."

Avinity Senior Living

"As a small business owner, I know that one of the hardest things is to grow your company in a way that increases its size and revenue but still stays true to its original and core values. POPP's team members are certainly living the values and excellence that I'm sure Bill had in his original mission statement. POPP's team members played a big part in helping our company improve and grow."

Brave New Workshop

"I'm proud to say that we use POPP for our local, long distance, and internet services. To provide the quality of service our clients demand, we must surround ourselves with vendors that provide equal or better service than we do and POPP does just that. We are a better company because of POPP!"

The Bainey Group, Inc.

"POPP helped us switch over our outdated system to a cloud-based platform. The planning, transition and implementation went smoothly. The POPP team made it a stress-free and an enjoyable experience."

MN Daily
Ready for a free no-obligation consultation?