Looking For A Meaningful Career?
A POPP professional can expect to solve challenging problems in a fair, respectful environment with clear expectations and opportunities for learning each day. If you have a growth mindset, if you aspire to work hard in an optimistic and productive environment, if you want to be more than just a number – this could be the perfect place for you.
Don't let a lack of industry experience discourage you from applying – if you can prove to us that you've got the right stuff, we'll train you on the rest.
CURRENT OPENINGS
Sales Representative
Hours: Monday – Friday, generally between 8am – 5pm
Location: Golden Valley, MN
Compensation: Full-Time, Salary + Commission
About this Opportunity
Are you a technology-talented professional with amazing people skills who loves solving problems and presenting opportunities? POPP has been providing phone systems, phone/internet service, and other business technology solutions to small and medium-sized businesses (SMBs) in the Twin Cities since 1981. We strive to create win/win opportunities and help SMBs save money and leverage big business tools and technology to help them compete and thrive.
We are seeking a Sales Representative who will be responsible to build strong relationships with business owners and IT professionals to achieve individual and company sales goals. Sales Representatives are responsible for finding new clients as well as selling to current clients.
Primary Responsibilities
Cultivate relationships with prospects and clients to position POPP as their preferred resource when they are ready to make a change with their business technology.
Sales of Cloud VoIP Phone Systems

POPP supplies phone systems powered by Metaswitch/Microsoft and Poly IP Phones.

Sales of Computer & Cloud Services (Managed IT)

POPP helps businesses with their Microsoft suite of IT products, patches/updates, security, and provides assistance with day-to-day helpdesk issues.

Sales of WAN and LAN Network Connectivity and Phone Service

POPP provides our own connectivity products, as well as those from Comcast, and Centurylink/Lumen.  We also provide Firewall/LAN/Wi-Fi solutions for SMBs.

Prospecting within designated territory to locate new opportunities

Sales representatives have tens of thousands of prospect opportunities in their territories.

Convert leads from our website, call-in, etc into sales
Desired Skills and Competencies
2+ years of experience selling phone systems, cloud services, telecommunications services, and/or managed IT services to SMBs
Excellent verbal and written communication skills
Enthusiasm to serve clients, and self-motivation to meet and exceed sales goals
Technical aptitude, and strong ongoing desire to learn new technologies and their benefits for SMB clients
Strong time management and multi-tasking abilities to maximize your time and productivity
Training is provided
Benefits
POPP offers a competitive benefits package including 401k, Paid Time Off, Health Insurance, Life Insurance, and more.
Hybrid/Flexible work environment with partial in-office and partial work from home opportunities (following training period)
Apply Now
B2B Telemarketer
Hours:  Between the hours of Monday-Friday, 8:00 am – 5:00 pm. Full and Part-time opportunities available.
Location:  Golden Valley, MN. Flexible work from home opportunities available after train-in period.
Compensation: $20+/hr, (base salary, plus incentives) based on prior experience.
Who Is POPP?
We are a group of local telecommunications professionals with a reputation for helping businesses update their communications technology, upgrade the support they receive, and pay less for our Microsoft Cloud VoIP Phone System and communications services. We take pride in working efficiently together to do all the good we can for the Twin Cities SMB community.
About the Opportunity:
We are looking for dependable, personable, enthusiastic professionals to play a critical role in the execution of our Sales process. This person will contact businesses in the Twin Cities by phone to build on our reputation and share the benefits of working with POPP for business communications services. Ultimately, the goal is to identify prospects who fit our target market and are willing to consider replacing their current phone system with POPP's Microsoft Cloud VoIP Phone System. If they are not ready or able to consider a change at this time, then identify when their voice services contract will be expiring so we can restart the conversation leading up to that date.
Main Responsibilities:
Complete approximately 150-200 outbound marketing calls per day (or about 25/hr) to businesses as described above.
Identify and create interest with a few talking points about POPP and our services.
If the prospect expresses interest (a lead is generated), match-up the prospect with a qualified Solutions Consultant (Sales Rep). Otherwise, gather information about their business and contract dates for future contact.

Leave positive impressions to score points with prospective buyers so they consider POPP the next time they are in the market to buy.
Enter Current, Accurate, Relevant, and Efficient information into the CRM database that sets the company and other employees up for success in the future.
Required Qualifications:
Excellent time management as well as professional persistence and determination to overcome rejection and meet activity goals
Be friendly, articulate, personable, and professional on the phone. Engage with prospects to learn about their business and show the value of working with POPP.
Exhibit a growth mindset. Call recordings will be reviewed for coaching and improvement.
Prior experience in tele-sales and/or the telecommunications industry is a plus, but not required. Will train.
APPLY NOW
Office Support Specialist
Hours: Monday – Friday, 8:30am – 5:00pm, 40 hours per week.
Location: Golden Valley, MN
Compensation: Non-Exempt – $20 an hour – depending on experience
Job Type: Full-time
About this Opportunity:
Are you someone who loves talking to people and working in a fast-paced environment? As an Office Support Specialist, you will answer incoming client calls and connect them to the team that can help them with requests ranging from service issues to billing questions. You will also intermittently assist with general office administration duties as well as process change orders from clients. If you are a technology-talented professional, who is fast, accurate, and possess amazing people skills, this is the job for you!
Primary Responsibilities
Call Reception:

Answer incoming calls and emails from clients, assess their needs and urgency, and then route caller to the appropriate team members.
Open service orders for our Helpline team, or Client Services team based on whether the caller needs technical assistance or needs to make a change to their account.
Represent POPP professionally with prospects and clients, by using prepared processes, checklists, and information.
Comfortable in a fast-paced, call center environment
Office Administration:

Assist with mail, deliveries, and management of the building/facility.
Assist with distribution of billing and mailings.
Order Processing:

This position will be assigned some orders from clients to be processed. Complete orders assigned, accurately, and within time frames.
Enter information into POPP databases that is current, accurate, relevant, and efficient.
Excellent time management skills, with a sense of urgency and ability to prioritize.
Desired Skills and Competencies
Experience answering incoming business calls.
Excellent verbal and written communication skills.
Enthusiastic person who enjoys helping others, is self-motivated and gets energized by meeting and exceeding department goals.
Comfortable working with office technology (phone, PC, MS Office Suite), and strong ongoing curiosity to learn new technologies and their benefits for SMB clients.
Strong time management and multi-tasking abilities to maximize your time and productivity.
Training is provided.
Benefits
POPP offers a competitive benefits package including 401k, Paid Time Off, Health Insurance, Life Insurance, and more.
Hybrid/Flexible work environment with partial in-office and partial work from home opportunities (following training period)
APPLY NOW
POPP Communications is an Equal Opportunity Employer. We support a work environment where colleagues are respected and given the opportunity to perform to their fullest potential. All qualified applicants will receive consideration for employment without regard to race, religion, color, sex, national origin, age, sexual orientation, gender identity, disability or veteran status, among other factors.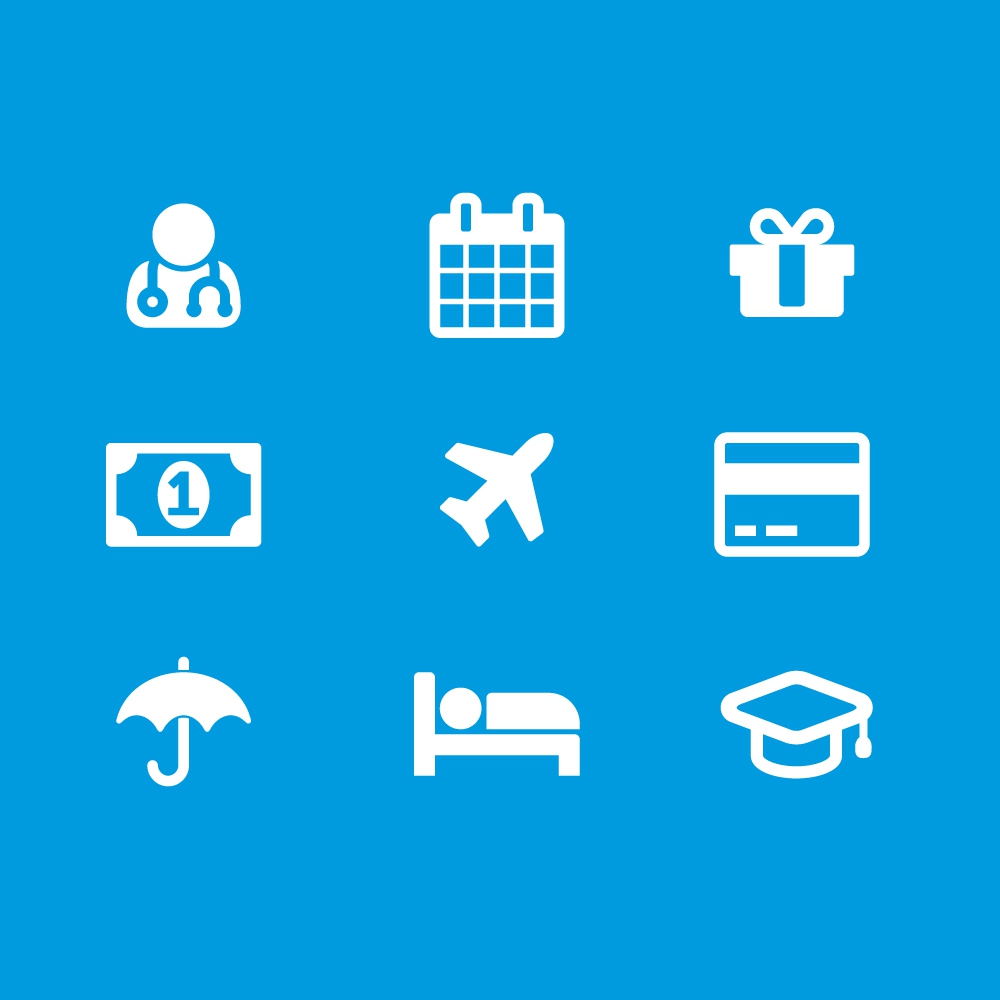 Our Benefits
Our comprehensive benefits package is the icing on the cake. From an employer-matched 401k plan, to generous Paid Time Off and Volunteer Time Off plans, to employee discounts on services, we offer a variety of benefits to contribute to your personal and professional success.
Paid Holidays

Paid Time Off (PTO)

Company Events

Employee Discounts

Employer Matched 401(k) Plan

529 College Savings Plan

Tuition Reimbursement

Military Leave

Length of Service Award
Flexible Savings Accounts

Medical/Dental/Vision Plans

Company Paid Life Insurance

Voluntary Life Insurance

Short/Long Term Disability

Family & Medical Leave

Maternity/Paternity/Adoption Leave

Bereavement Leave

Access to a Financial Advisor
Ryan Cummings, Vice President & General Manager
Our Culture & Values
POPP is a positive, professional environment where caring, honest, tech-savvy individuals come together to bring out the best work in each other and have fun doing it. A strong collective sense for making a difference in the community exists here, and we passionately bring that spirit into our work of serving our clients.
We like to say that we are Professional, Optimistic, Productive Partners. A few other key traits that we value are trustworthiness, efficiency, accountability, and thankfulness. We're curious about business technology, and see each new problem as an opportunity to create a win/win solution.
If this culture and these values speak to you, then please contact us – you'll fit right in!
WHAT OUR EMPLOYEES SAY
"Working at POPP is rewarding because we work with so many great teammates and clients.  There's a real sense of satisfaction knowing that we have such a large impact on the success of so many small businesses in our community."

Project Manager