Join Our Team!
POPP Communications was created with a goal to bring big business tools and technologies to small businesses, so that they may not only compete, but succeed and thrive. It's no secret that our people are our biggest competitive advantage in fulfilling that purpose. This is a unique place where great people can build a solid career – in fact, our average employee tenure is nearly 10 years!
One more thing – don't let a lack of industry experience discourage you from applying – if you can prove to us that you've got the right stuff, we'll train you on the rest.
CURRENT OPENINGS
NETWORK DESIGN CONSULTANT
Hours: Monday-Friday, 8:00am-5:00pm
Location:  Golden Valley, MN
Compensation: Base Salary + Commission + Team Commission and other incentives
Responsibilities:
Contribute to dynamic, high energy team dynamic
Be rewarded for being an overachiever while driving incremental growth in your individual territory
Utilize relationship building skills to gain information, uncover needs and set appointments with qualified prospective clients
Design tailored Network configurations (Internet, VoIP, Firewalls, and IP Phones)
Present custom presentations to business owners, Presidents, C-Level Executives, and IT Professionals off-site at prospective businesses location
Training:
Dedicated training plan including; shadowing, hands-on, and independent self-study
Education and Experience:
College degree. In lieu of degree, relevant work experience
Interest in sales, technology, and customer service
Knowledge, Skills and Abilities:
Able to work independently but within a team environment
Interest in working a preset monthly quota
Comfortable making 100+ calls a day to businesses over the telephone
Effective verbal and written communication skills; simplifying complex information into client-friendly language
Enthusiastic, confident and optimistic demeanor with an ability to thrive in a high energy, fast-paced environment
Benefits:
Competitive Base Salary + Commissions + Bonuses and other incentives
No Cap on Individual Commissions
Base Pay Increase Incentives
Individual Sales Territories
Yearly Residuals
Management Trainee Program
Opportunity for monthly Team Commissions
President's Club Trip
Cell Phone, Business Suit, Mileage Reimbursement
Quota Achiever Lunches
Medical/Dental/Vision
PTO (Paid Time Off)
VTO (Volunteer Time Off)
Paid Holidays
401(k) with Employer Match
Life Insurance /STD/LTD
Flexible Spending Accounts
Tuition Reimbursement
Physical Requirements:
Valid driver's license, reliable transportation, independent mobility, and insurance for in-town travel

Less than 5% of work time spent at Client business sites; local travel within the Twin Cities Metro

Use of telephone with headset and use of computer including keyboard & mouse
Ability to sit or stand throughout work day
Environment:
 Daily Time Spent Varies – General office environment at POPP; fun, high energy, fast-paced, Client business sites; local travel within the Twin Cities metro
APPLY NOW
ADMINISTRATIVE ASSISTANT
Hours:  Monday-Friday, 8:30 am – 5:00 pm
Location:  Golden Valley, MN
Compensation: Non-Exempt – Hourly
About this Opportunity:
The Administrative Assistant responsibilities include providing administrative support to ensure efficient operation of the office; supporting manager in a variety of tasks related to organization and communication; using effective communication via phone and email; and ensuring all Administrative Assistant duties are completed accurately, with high quality, and in a timely manner.
Responsibilities:
50% of job (Administrative support)
Assist in the preparation of regularly scheduled reports and presentations
Carry out administrative duties such as filing, typing, copying, binding, scanning etc.
Intranet Administrative duties, such as assistance with updating documentation and posting daily news feed
Assistance with events set up and clean up
Answer and direct Client Phone calls to the appropriate team and complete assigned client requests
35% of job (Office Services)
Ensure beverage stations are neat, organized and stocked
Sort and deliver Mail and Office Supplies
Process all Shipping and Receiving packages
Respond to issues & ensure copier/printer/scanner/fax equipment stations are neat, organized and stocked
Set up, organize, stock and take down the Team AM Snack, daily
General office maintenance
5% of job (Westview Business Center)
Morning/Evening walk through of WBC property to ensure that the office is comfortable and presentable
Provide assistance with Westview Business Center Property issues and maintenance
10% of job (Other – meetings, training and back up for the team)
Education and Experience:
High school diploma or equivalent
Customer Service and Office Support experience in a fast paced environment
Knowledge, Skills and Abilities:
Comfortable working within established routines and procedures
Strong attention to detail
Proficient with Microsoft Office suite
Experience with Internet navigation
Physical Requirements:
Applicant may occasionally need to move/lift a box that may weigh up to 20lbs
Occasional movement though out the building
Benefits:
Medical/Dental/Vision
PTO (Paid Time Off)
VTO (Paid Volunteer Time Off)
Paid Holidays
401(k) with Employer Match
Life Insurance/STD/LTD
Flexible Spending Accounts
Tuition Reimbursement
Company Discounts (Phone & Internet)
Length of Service Award
APPLY NOW
POPP Communications is an Equal Opportunity Employer. We support a work environment where colleagues are respected and given the opportunity to perform to their fullest potential. All qualified applicants will receive consideration for employment without regard to race, religion, color, sex, national origin, age, sexual orientation, gender identity, disability or veteran status, among other factors.
WHAT OUR EMPLOYEES SAY
"Working at POPP is rewarding because we work with so many great teammates and clients.  There's a real sense of satisfaction knowing that we have such a large impact on the success of so many small businesses in our community."

Installation Coordinator + Trainer
Our Culture
POPP is a family-oriented, business casual environment where caring, honest, tech-savvy individuals come together to help each other do their best work and have fun doing it. A strong collective sense for making a difference in the community exists here, and we passionately bring that spirit into our work of serving our clients.
A commitment to serving people is embedded in the POPP DNA. We look for people that share our desire to serve the greater good, who will be true to our clients by providing honest guidance and respectful support. Putting people before profit is how we authentically live our values and attempt to positively impact each person that touches our lives – professionally and personally.
Our Values
At POPP, we live each day with a set of core values that inform our every move.  We foster relationships that are open and honest, we learn and teach for awareness and confidence, we employ common sense in questions and decisions, we use precision written and verbal communication, and we value teamwork that is focused on Win/Win results. 
We think at the right P.A.C.E (Predict, Action, Cause, Effect), in order to perform our work with C.A.R.E (Current, Accurate, Relevant, Efficient).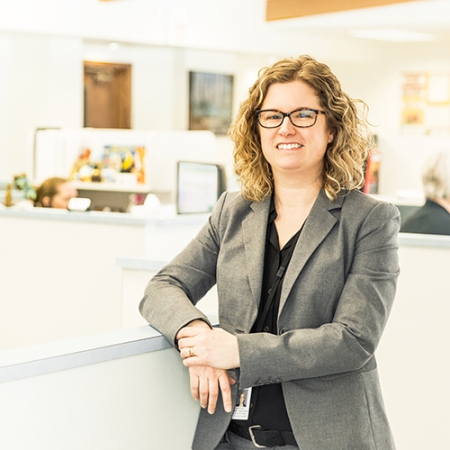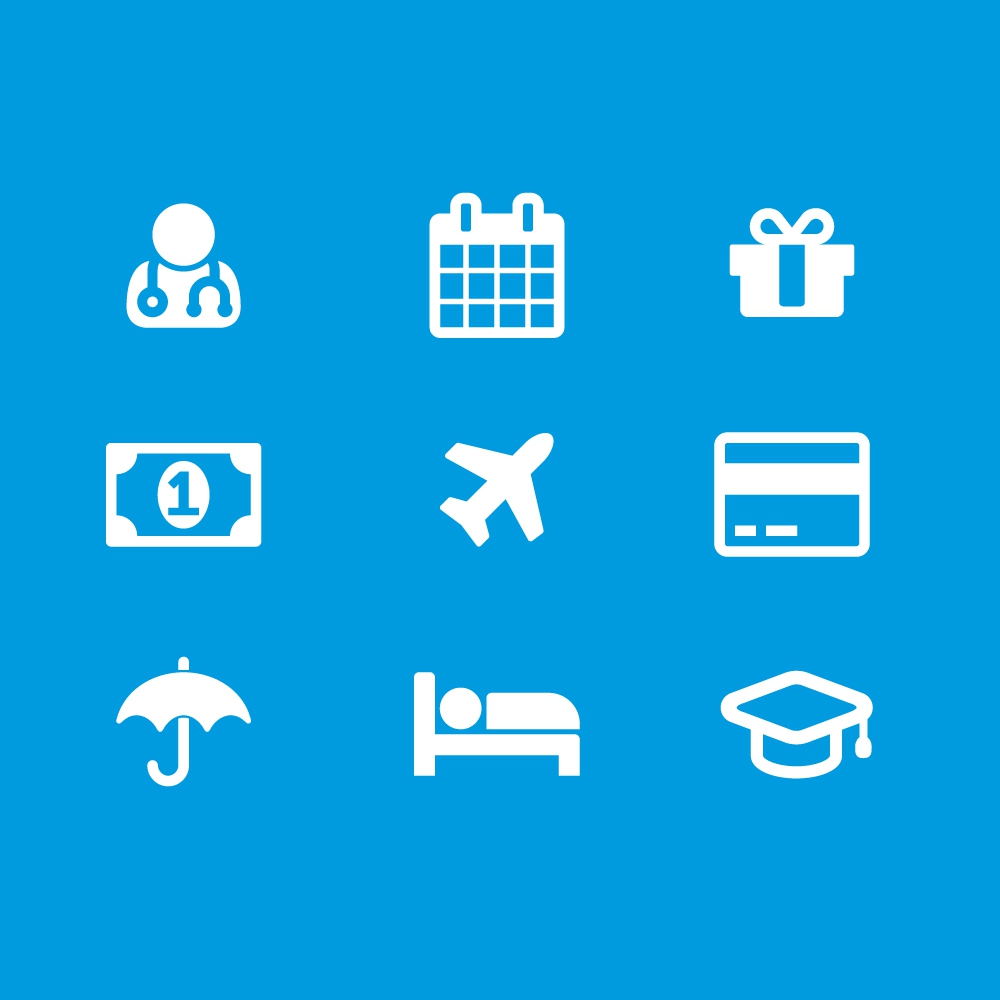 Our Benefits
Our comprehensive benefits package is the icing on the cake. From an employer-matched 401k plan, to generous Paid Time Off and Volunteer Time Off plans, to employee discounts on services, you'll find our benefits to be a strong foundation on which to build your personal and professional success.
Paid Holidays

Paid Time Off (PTO)

Company Events

Employee Discounts

Employer Matched 401(k) Plan

529 College Savings Plan

Tuition Reimbursement

Length of Service Award
Flexible Savings Accounts

Medical/Dental insurance

Company Paid Life Insurance

Voluntary Life Insurance

Short Term Disability

Family & Medical Leave

Maternity/Paternity/Adoption Leave

Bereavement Leave