The Complete Internet Phone System
Cloud PBX. Hosted Voice. Business VoIP. Unified Communications. Hosted UC.
The technology is known by many names, but no matter what you call it, our Internet Phone System is business voice service the way it should be. With a POPP Internet Phone System, you get reliable, all-in-one business voice service to a Poly® IP phone on your desk, or to a softphone app on your smartphone or computer.
The system is the service.
Phones and Apps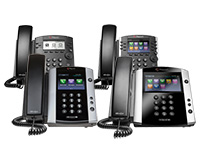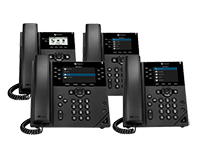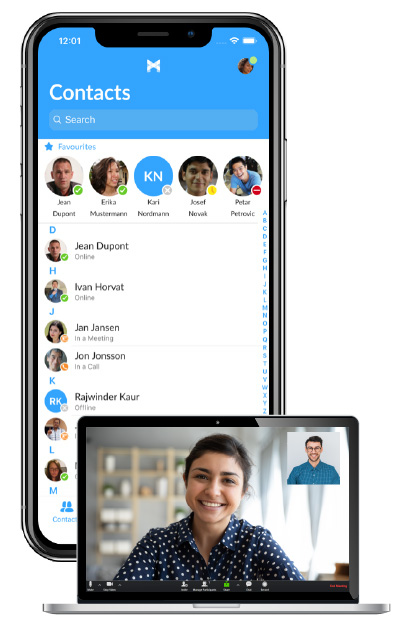 Key Highlights
With our cloud-hosted system, there's no large investment to make like with an on-premise system. Simply pay for the number of users you have on your system. There are no maintenance fees, upgrade fees, or service plans – just one predictable monthly charge.
Scalable - Add or Remove Users Anytime
Our Internet Phone System scales with your business. Add or remove users or features anytime. No more outgrowing your on-premise system's hardware limitations, or spending more for an onsite system today that you plan to grow into in the future.
No Onsite System to Manage
There's now one fewer critical hardware component in your data closet, as the configuration of the Internet Phone System is securely located in POPP's cloud. You can easily manage day-to-day changes with the intuitive Administrator Portal, or let POPP's live and local helpline team make your changes for you – included.
Affordable Access to Productivity Enhancing Features and Applications
Add modern features like teleworking apps for mobile devices, always-on call recording, hosted call center agents, or CRM integration without purchasing expensive servers. POPP's a la carte pricing structure allows you to choose which users get which features, so that you only pay for what you need. If you don't get value from a feature, let us know and we'll remove it.
Unified Communications for Teleworking
Our Unified Communications features excel at connecting your team wherever they choose to work – at the office on an IP desk phone, at home on a computer app, or anywhere with a smartphone app. This system enables a work-from-home culture, and a Bring Your Own Device policy.
Have multiple office locations? This system shines with multi-locations and distributed teams.
The same features that help your team work remotely make it equally adept as part of your business continuity plan. Since there are no location-dependent critical components at your office, your team can continue to work even when they are not able to make it to the office, or if something were to happen to your office building.
A Cloud-Based System with Local Support
Perhaps you're interested in a cloud-hosted system, but are concerned about the level of support you can expect from a nationwide online system supplier. You're not alone.
POPP's Internet Phone System gives you the best of both worlds – a modern cloud PBX that is also expertly designed, implemented, and supported by POPP's knowledgeable team of local professionals.

POPP is an Authorized Reseller of Poly® brand IP phones and headsets.
Features & User Types
POPP offers three user types – Virtual, Basic, and Enhanced – each with various included features. All users include complimentary local and domestic long distance calling and all the conventional PBX features like call transfer, conference, and hold. Other features can be added per user as needed.
| FEATURES | Virtual | Basic | Enhanced |
| --- | --- | --- | --- |
| Phone Type | Softphone Only | Desk Phone Only | Desk + Softphone |
| Local and Long Distance Calling | • | • | • |
| Direct Inward Dial (DID) Number | • | • | • |
| PBX Features | • | • | • |
| Voicemail (w/ Voicemail-to-Email) | • | | • |
| Teleworking Apps for Mobile and Desktop | • | | • |
| Instant Messaging/SMS/Text | • | | • |
| Teleconferencing/Call-In Bridge | 100 Mins/Month | | 100 Mins/Month |
| Video Conferencing (Powered by Zoom®) | •¹ | | •¹ |
| Use w/ Analog Device | | • | • |
| User/Admin Portal | • | User Portal Only | • |
| Fax-to-Email | • | | • |
| Call Analytics | • | • | • |
| On-Demand Call Recording | • | • | • |
| Always-On Call Recording | Optional | Optional | Optional |
| Call Center Agent/Supervisor | Optional | Optional | Optional |
| CRM Integration | Optional | Optional | Optional |
| Voice Operator Panel | Optional | Optional | Optional |
| Encrypted Voice | Optional | Optional | Optional |
¹ One included per system, additional available for purchase.
Optional features may carry additional charges. See terms for additional details.
INTERNET & LAN INFRASTRUCTURE
A cloud-hosted phone system requires a reliable network consisting of three things, and POPP can help you with all of them:
INTERNET CONNECTIVITY
If you have a modern broadband internet connection, it will likely work just fine, and our Solutions Consultant will ask a few questions to make sure. If you're interested in making a connection change, the consultant can help you discover what is available at your location and help you make an educated decision.
LAN EQUIPMENT
Some businesses may prefer to use their existing robust firewall and Ethernet switches, while others may appreciate leasing our VoIP Management Device (VMD) and enterprise-grade Power over Ethernet switches, all configured and managed by POPP technicians.
LAN CABLING
If you already have CAT5e data cabling, it should be suitable to support our IP desk phones. If not, our experienced technicians can install cabling for you. Wifi phones are available for areas where a cable would be difficult to install.
INSTALLATION & SUPPORT
Every Internet Phone System is delivered with white glove installation by our friendly and knowledgeable technicians, and followed up with world-class support after the sale.
Here's a quick look at our Proven Process:
Discovery & Proposal

A POPP Solutions Consultant explores your needs, and what possibilities exist.

Implementation & Training

A POPP Project Manager makes careful plans to ensure the project's success.

Support Pulse

Quick, annual account reviews keep you up-to-date, with as-needed consulting anytime you have questions.

Service 1st

Fast, live assistance from POPP's local helpline team and quick match-ups to a person who can help.
INTERNET PHONE SYSTEM GUARANTEE
There's no need to fear switching to POPP, or to a new system. This is all we do, day-in and day-out, and we do it well. You can take comfort in knowing that every Internet Phone System is backed by our guarantee: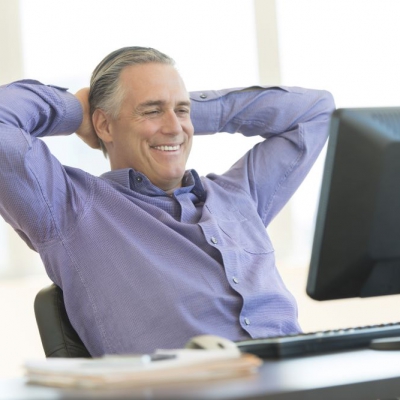 If you experience functional problems we cannot solve within the first 90 days, we will:
Give you 90 days to move to a replacement system

Refund user installation charges

Charge only for monthly service and usage until the system is returned (plus Time & Materials charges, if any)

Dissolve the contract and be grateful for the opportunity
WHAT OUR CLIENTS SAY
"Exeter Group is very happy with our services from POPP Communications. We currently have a Cloud IP Phone System and feel we made the right choice with this new system. POPP has been very informative, responsive, and thorough providing us a complete understanding of our services and upgrading to our needs as necessary. We have enjoyed working with the expert team at POPP."
–CHERYL H., EXETER GROUP, INC.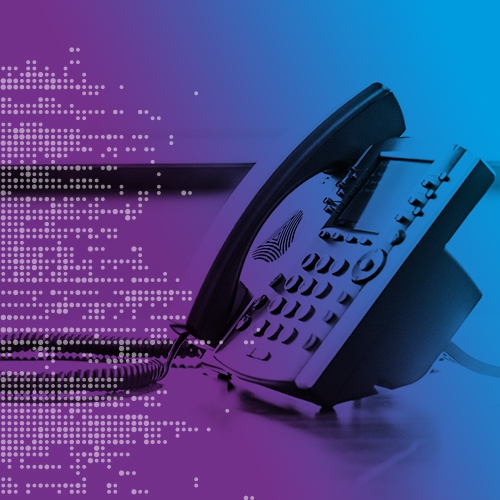 We look forward to working with you!
You're one contact away from free, insightful help with all of your business communications needs. You'll be in touch with a local, experienced professional who will answer your questions and there's never any obligation!
We'll only use your email address to contact you for this purpose. We don't sell your info, and we won't send you spam email.
Don't want to email?
Call us at 763-797-7900!