Cloud Voice / VoIP Phone System
Our customized VoIP Phone System delivers fast and easy Single Number Reach, and protects your business by keeping business calls on business phone numbers.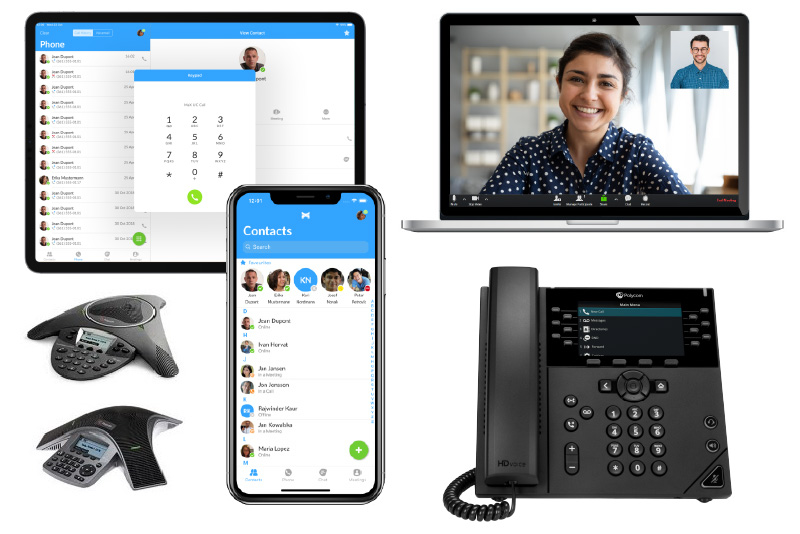 • We are a Microsoft PBX platform host. We have owned and operated our Microsoft Metaswitch since 2006.
• Cloud technology has made the formerly unaffordable, powerful big business applications (call recording, CRM integration, call center) very affordable.
• The capital costs to implement our modern office teleworker phone system are greatly reduced.
• Enjoy predictable operating costs, and easily scale the system to fit your employee population.
• No more phone system servers or software upgrades to buy, operate, and keep up-to-date.
• Simple web-based management and administration
• Teleworker mobility and support of Bring Your Own Device practices
Subscription Prices Start Here and Go DOWN!
The prices listed below reflect 3-9 total users and no contract. If you have 10 or more users, and/or are willing to agree to a term contract, your prices will be LOWER. Contact us for details!
Softphone User
$16.95
Equipment Requirements:
Install UC apps on your computer (PC/Mac), smartphone and/or tablet (Android/iOS).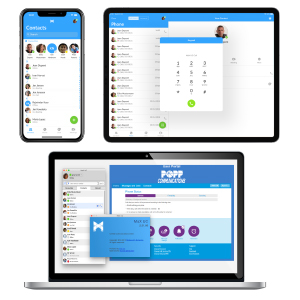 Deskphone + Softphone User
$29.95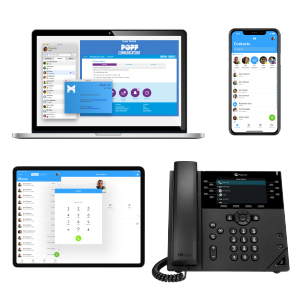 User Features:
Direct Inward Dial Number
Unlimited Local Calling
Complimentary Long Distance
Complimentary Teleconferencing
Call Recording – On Demand (Device Dependent)
User Web Portal for Customized User Experience
Analytics / Call Reports
PBX Features:
Voicemail
Voicemail-to-Email
Caller ID Name & Number
Call Waiting w/ Caller ID
Call Transfer
3-Way Call
Call Hold
Call Forward
Call Park
Call Pick Up
Speakerphone
Mute
Do Not Disturb
Message Waiting Indicator
Speed Dial
Call History (Missed, Dialed, Received)
Paging
Employee Directory
Fax-to-Email (Inbound Only)
Unified Communications (UC) Features:
UC App for Mobile Devices (Android/iOS)
UC App for Computers (PC/Mac)
Install UC App on up to 4 Devices
UC Apps Twin with a Desk Phone
Move Calls Between Devices (Call Pull, Call Switch)
Instant Messaging / Chat with Teammates
SMS / Text Messaging using Business Phone Number
Employee Directory
Contacts Sync with Outlook
Integration with SalesForce, SugarCRM, MS Outlook
Realtime Presence of Teammates (Idle, In Call, DND, In Meeting)
Switch VoIP Calls to Cellular (On devices with cellular capabilities)
IP Phone Options
We offer a variety of business-grade IP phones from Poly® (formerly Polycom) and YeaLink. You may purchase phones from POPP, or you may lease the phones when you agree to a term service agreement. If you already own the phone models below, we may be able to reuse them with our service. Contact us for details.
Any IP phone below may be used with any User type above, except for the Softphone User type which does not support a traditional phone.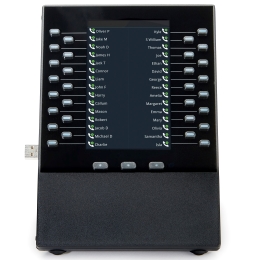 Lease: $4.95/month; Purchase: $219.95
Add-on System Accessories
Common Area Phone User
$17.95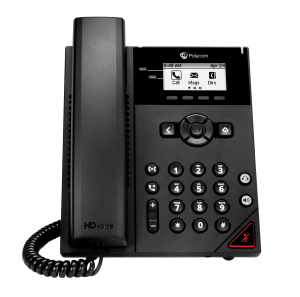 Benefits:
Includes PBX Features, except for Voicemail and Fax-To-Email
Perfect for conference room, warehouse, lobby, etc.
Strategically located phones for facility security (tornado shelter, threat alerts, etc.)
Optionally include in all-call paging zone
Analog Device User
$17.95
Equipment Requirements:
Supplied by client.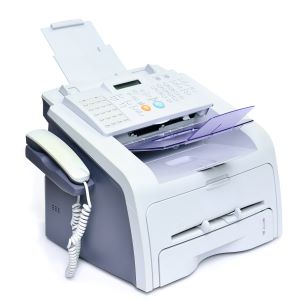 Perfect for:
fax machines
credit card machines
point of sale machines
postage meters
and more
System Installation & Office Network VoIP Readiness
System Installation
There is a trend in the VoIP Phone System industry towards self-installation and self-service as a means of showing a low price. This can make it difficult to make an apples-to-apples comparison when comparing one provider to another.
At POPP, we understand that small businesses appreciate full-service and the best value. Avoid the frustration and chaos of installing a phone system and enjoy the added-value of a low-priced installation by experienced professionals. Your business communications are too important to consider any other way.
Our phone system installation goes far beyond just plugging in phones.
We help throughout the entire process, including:
Selection
We consult with you to determine the right hardware, software and features to fit your unique needs.
VoIP Readiness
Our experts configure and install business-class equipment to ensure your LAN is ready for VoIP so your calls sound their best.
Implementation
Our project managers cover every detail, from designing your call flows, to porting your phone numbers, to the training of your team.
Support
You get free access to our team of specialists to assist with consulting, configuration changes, or adding and removing users, phones, and features.
Office Network & VoIP Readiness
If your network isn't ready for VoIP, you're not going to be happy with any VoIP system.
When you choose our full-service installation, we go the extra mile to ensure your office network is ready to support VoIP and is capable of providing high-quality phone calls.
We install a SonicWALL firewall as a VoIP Management Device to create a VLAN with Quality of Service (QoS).  This means you'll have added security, and your phone calls have priority over any other data moving over your network to reduce the chances of poor audio or dropped calls.
Our managed Power over Ethernet Switches power your IP phones and devices and keep them connected at up to gigabit passthrough speeds.
Our Peace of Mind Guarantee
We believe upgrading your business phone system to take advantage of modern technology should be a simple, low-risk process.
If in the first 90 days there are functional problems with your POPP phone system that we can't solve, we will:
Give you 90 days to install a replacement system
Refund PBX/user installation charges
Charge only for monthly service and usage until the equipment is returned, plus and Time & Materials charges
Dissolve the contract and be grateful that you gave us an opportunity to have served you
Contact Us!
Have no fear – we have a No Pester Policy, and we don't sell your information.
You're one step away from free, insightful help with your office technology needs. You'll be in touch with a local, experienced professional who will answer your questions, and there's never any obligation!
Don't want to email?
Call us at 763-797-7900!