A phone system designed to just work.
…and it does!
When we released our Cloud IP Phone System offering back in 2013, we knew we had the proven technology, the industry expertise, and the processes in place for it to really take off. Now with about five new systems installed per week for our Twin Cities metro area clients, and with no signs of slowing down, it's become our #1 product today.
We're not all that surprised. We give the same uncommon level of care in planning each Cloud IP Phone System implementation that we've always given to our clients' internet and voice installations. As small business specialists, we know our system must operate flawlessly with the Local Area Network. So, we developed several implementation scenarios, included more standard equipment than our competition and put in the work each and every time to ensure our system will match up with any LAN we come across.
INCLUDES MORE STANDARD EQUIPMENT
NO BIG UPFRONT CAPITAL COSTS
NO ON-SITE SYSTEM TO MANAGE
SCALABLE with your business
"Exeter Group is very happy with our services from POPP Communications. We currently have a Cloud IP Phone System and feel we made the right choice with this new system. POPP has been very informative, responsive, and thorough providing us a complete understanding of our services and upgrading to our needs as necessary. We have enjoyed working with the expert team at POPP."
–CHERYL HANSON, EXETER GROUP, INC.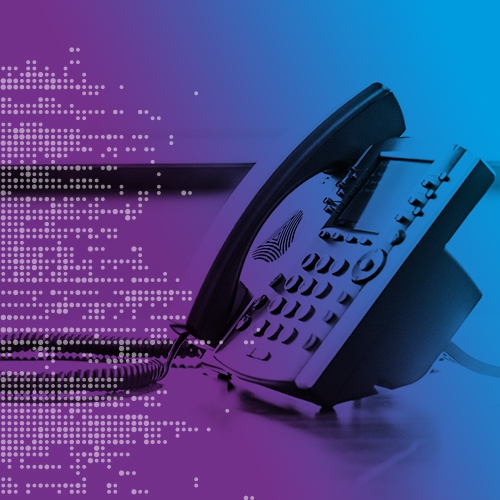 POPP's CLOUD IP PHONE SYSTEM FEATURES
Why do our clients love their Cloud IP Phone Systems so much?  In addition to being a fully managed solution with low to no cost of entry, and zero cost for remote administration, upgrades, and support, every system is designed with our VoIP Management Device which offers these benefits:
Every Cloud IP Phone System is designed with our exclusive VoIP Management Device (VMD), which prioritizes calls over other internet traffic. The VMD works with any internet connection, but when paired with a POPP VoIP connection, offers the highest possible level of voice quality.
POPP's business continuity protocol, Automatic Failover (AFO), routes your voice and internet traffic over a second internet connection if you have one, should your primary connection suffer an outage. The change is immediate and automatic, keeping your calls and computers online.
REMOTE MONITORING & SUPPORT
Through POPP's VoIP Management Device, our engineers are able to view and test the performance of your Cloud IP Phone System, and can remotely troubleshoot or reconfigure it should the need arise. This means faster resolution times, usually without the need or expense of a technician visit.
UNIFIED COMMUNICATION FEATURES
Why do our clients' employees love their Cloud IP Phone Systems so much? Here are just a few of the most talked about features:
Our mobility applications allow you to integrate your computer and your Apple or Android devices with your business line, so that you can make and take calls with your business phone number wherever you prefer to work.
Whether at your desk or on your mobile device, our presence features sync with MS Outlook or Mac AddressBook and provide a real-time status of your colleagues, whether available, offline, on the phone, or in a meeting.
The User and Admin Portals provide easy access to the most commonly changed settings. Users may adjust items like phone keys and forwarding, while the Admin Portal allows simple access to change names, reset passwords and similar items for all numbers and phones in the system.
Use our online user tutorials to learn how to use your new features, at a time that's convenient for you.
Reach out for a free no-obligation consultation.